Lebanse Fine Wine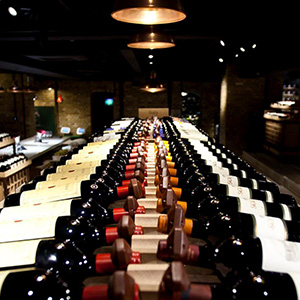 Unique wines from an ancient tradition
We also offer award winning Lebanese wine, wine which is now becoming prominent amongst wine lovers throughout the world.
The wines of Lebanon are unique expressions from a country with an ancient wine-making culture, as vines have been cultivated from Lebanon's high altitude Bekaa Valley for over 6,000 years.
From around 4,500 BC, the sea-faring Phoenicians (ancestors of the modern Lebanese) distributed their wines and vines throughout the Mediterranean, travelling as far as Cadiz(and possibly beyond) in their robust cedar boats. Their resilience in the face of repeated invasion gave rise to the legend of 'The Phoenix'.
The region's wines are mentioned many times in the bible, with the first recorded evidence of wine transactions coming from Byblos ('book' in Greek, hence 'Bible') an historic fishing port north of Beirut.
The country's favourable geographical and climatic conditions have always held abundant promise.
Forming part of the Fertile Crescent where agriculture originated around 10,000 years ago, this area was among the first to benefit from the formal cultivation of grapes.
At 34 degrees N of the equator, the Centre of the Bekaa Valley is further south than any part of Spain or Italy and as such gets its fall share of sunshine during the summer months. The Lebanese vineyards are blessed in two ways: they are situated at relatively high altitudes, (around 1,000 meters above sea level) and have just the kind of calcareous, gravel and stone soils that encourage the production of high quality grapes.
Vineyards at this altitude benefit from cool night and seasonal temperatures (it often snows on the vines in the winter and summer can be wearingly hot) resulting in longer ripening periods. Vines thrive in this pure 'alpine' environment requiring little or no intervention to remain healthy.